Mission
Aligning One Community to aggressively prevent and eliminate homelessness among veterans.

Fostering Camaraderie amongst active duty and prior services members by reconnecting them to the welcoming spirit of their military family.

Empowering our heroes and their families with resources necessary in order to overcome uncertainty and attain a future worthy of their sacrifice regardless of their length of service or discharge status.


Vision

Peace, Hope, and Dignity for all who have served. A community where every veteran counts and never stands alone in their time of need.

Meet Our 2017 Leadership Team:


Rebecca Murch - Executive Director
Rebecca was born and raised in the Seattle area, only moving away while she served in the U.S Navy, where she met her husband, John, who also served in the U.S. Navy. Currently she is attending graduate school at Seattle University to obtain her Masters of Education with a concentration in Counseling. In addition to her roles with the Seattle Stand Down and attending graduate school, Rebecca works as a contractor with the Washington State Department of Veterans Affairs as Regional Coordinator for VetCorps; a peer mentoring program that allows veterans to help other veterans navigate the higher education system. She also sits on various advisory committees within the community and Federal VA. Rebecca volunteers with the Seattle Stand Down because she whole heartedly believes in "never leaving a fallen comrade behind" and enjoys working within the community to be an agent of change.
---
David Singleton - Executive Assistant

David Singleton is a current Vet Corps Navigator for Shoreline Community College and is studying Fire Sciences at Everett Community College. He comes from a long line of military servicemen and servicewomen, and as a military spouse, he is driven to serve those who have sacrificed for their country. He is honored to work with the coordinators who make the Seattle Stand Down possible.

---
John Phillips - College/Facility Liason

---
Ben Studley - Public Relations

Ben served with the U.S. Navy from 1998-2014 as a Chief Gunnersmate. He participated in OEF/OIF operations during the start of Desert Storm II. He currently works for the U.S. House of Representatives, sponsored by a fellowship through the Wounded Warrior Program, in the office of Congresswoman Suzan DelBene. He is honored to work with the wonderful Veteran organizations in the Pacific Northwest to include volunteering with the Seattle Stand Down. He believes everyone deserves a hand up and that is why he helps his fellow Veterans with the resources and services they need at the Seattle Stand Down.
---
Ryan Mielcarek - Community & Housing Coordinator

Ryan served with the U.S. Navy "Seabees" from 2002-2007 as an Utilitiesman 2nd Class (SCW/FMF) and had the opportunity to be a part of numerous contingency and humanitarian missions in Iraq and post-Katrina, MS. Currently he is also a Volunteer Ambassador for the international disaster relief organization ShelterBox USA. He is honored to work with the dedicated volunteers of the Seattle Stand Down that believe in never giving up on those that were willing to give up everything. His graduate work at Seattle University focused on improving access to federal homeless assistance programs for Native American veterans.


---

Ryan Mansell - Legal Services Coordinator

Ryan served in the U.S. Army. Currently he is attending Law School at Seattle University. He volunteers with the Seattle Stand Down because he wants to help out his brother and sisters who have fallen on hard times and need a hand getting back on their feet. Ryan says, "They have given much for others and asked little in return".
---
Peter Juang - Lead Dental & Medical Coordinator

Peter graduated from the University of Washington with a BA in Political Science, and received a Master's Degree in Public Policy (MPP) from the University of Chicago after moving from Seattle to the Windy City. After working at the City of Chicago Mayor's Office and for the US Government Accountability Office (GAO), researching and formulating policy recommendations to Congress for 7 years, he decided to pursue a future career in dentistry with a focus on community outreach. Peter is interested in helping the homeless veterans community because he believes they are an under served population that deserves more from their community. While attending courses at the University of Washington, Peter serves at the Seattle Stand Down with the goal of building the dental outreach program into a larger, self sustaining model in the years to come.


---
Will Schwab - Employment Coordinator



---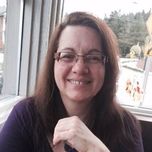 Robin Allio - Registration Coordinator

Robin is a Veteran supporter who became involved in with The Seallte Stand Down in 2011 while earning her Bachelors Degree in Behavioral Science at Seattle Central College. She has great compassion for Veterans and feels that we as a society should never turn our backs on our Veterans when they have given their lives to protect our country. She currently is a Health Coach at United Health Group helping people find freedom from the addiction of tobacco.


---
Monique Brown - Women Services Coordinator

Monique served in the military for over 26 years and was medically retired from the U.S. Army in November 2013. After 9/11 she was sent on one deployment in support of Operation Enduring Freedom and two deployments in support of Operation Iraqi Freedom. She currently works as a Veterans Outreach Specialist at El Centro de la Raza. Monique has a BS Degree in Criminal Justice from The University of Phoenix, but believes her calling is to assist veterans in crisis. She is a member of the King County Veterans Advisory Board, a Trustee with VFW Post 1263, and Alumni with The Wounded Warrior Program. She volunteers with the Seattle Stand Down because she believes in a moto she learned while serving in the 296th Brigade Support Battalion, 3rd Stryker Brigade, 2nd Infantry Division, "We all we got!"


---
Dave Nichols - Volunteer Coordinator

Dave served in the U.S. Army in the communications field, retiring in 1995 after 20 years of service. Currently Dave works for the Public Health Department of Seattle/King County where he manages the Public Health Reserve Corps. Fortunately, many of his volunteers (Medical & Support) volunteer their time and talents to providing much needed medical care at the Seattle Stand Down.

---
Matthew Perry - Outreach Co-Coordinator

Matthew was born in Florida and raised in Israel, where he served in the Israeli Defense Forces – Air Force as a clerk in a personnel office before returning to the U.S. Now living in Seattle, Matthew is perusing a Business Information Technology AAS degree at Seattle Central College. You may find Matthew at the Student Veterans Association's Veterans Lounge working on some project or other or at Information Central office answering questions.
Matthew Joined the Seattle Stand Down 5 years ago as a volunteer to help serve coffee, (as we all know how important a hot cup of coffee can be), and stayed to just get things done.


---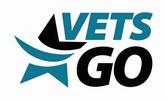 Benjamin Tibbetts - Transportation & Outreach Co-Coordinator




---
Bill Martin - Logistics/Facilities Coordinator

Bill served 6 years in the U.S. Navy Submarine Force as a Interior Communications Technician. Currently he manages two data centers for AT&T. Bill volunteers with the Seattle Stand Down because he wants to help veterans.




---

Derek Mapes - Finance & Grants Coordinator

Derek served in the U.S Air Force as a C-17 pilot out of McChord Air Force base which sent him on deployments to Iraq & Afghanistan. He recently graduated from Seattle University with a Masters of Business Administration; he also holds a Masters in Public Administration. Derek volunteers with the Seattle Stand Down because he believes in "giving a hand up" to his brothers and sisters in arms that may have fallen on hard times.



---
Jaime Yslas - Board Chair

Jaime served in the U.S. Navy in the field of electronic warfare, retiring after 32 years of service. He holds a Masters degree in Transformational Leadership from Seattle University. Jaime had served on the leadership team for 5 years; just recently he became a grandpa for the first time. He is excited that he got to move to Florida to be with his daughter and grandson full time. Jaime volunteers with the Seattle Stand Down because he believes in continually giving back to those who have served our nation. We are honored that he will still bless us with his wisdom from a far.



---